Development Intelligence Unit (DIU) seeks to create impact on the policy issues that matter most to our world, it will specialise in evidence-based insights that create impact for governments and non-profits. Uniquely, DIU will combine the depth of a facts tank, think tank with implementation presence in rural communities and public programmes. Endeavour is to become the trusted voice for the influential stakeholders in public policy and development. It will expertise to develop data-driven solutions to public policy challenges, contribute to create compelling stories, based on robust evidence, expert insights and data analysis. Providing data, research and tools to engage and amplify, in order to gain a voice, spark conversation and help shape the future.
In order to provide high quality data across a wide range of developmental topics, DIU will house a vast online database consisting of cross-sectoral information for all levels including national, state, district, sub-district and villages. Such a colossal online database will provide the users with the flexibility to undertake analysis across themes, at different granularities and for different points of time. This would involve extraction and transformation of datasets available in the public domain and to integrate datasets from different sources into one consolidated relational database which can be used to fetch data for the users of DIU.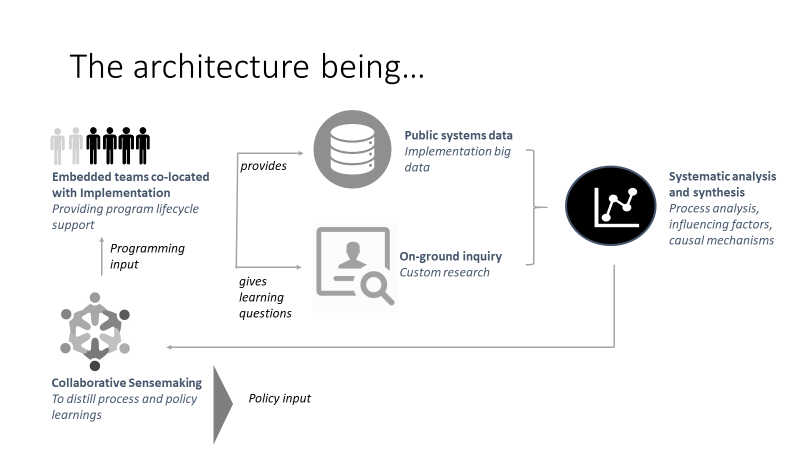 The online database will be the backbone of DIU which will help fill in gaps in available fact base and develop and test hypotheses. DIU is thus envisaged to analyse the sector and provide analytics around rural trends and create a clear picture of a sector landscape. DIU will thus provide basic and advanced rural analytics including geo-referencing and spatial analytics. Further to this, DIU will help in development of proprietary products including a portal of knowledge documents like Amenities Atlas. It is also envisaged that DIU will work hand in hand with our NGOs and teams in creating solution by providing rapid access to customized research, analytics expertise, diagnostics and benchmarking. Over time, further support units can be added to DIU including providing syndicated research to media houses, creating sector reports, building from other macro data sources and downstream data from field work areas.